Are you ready to come with us on an unusual Puglia Photography Tour? Puglia is beautiful everywhere, all the places in this gorgeous region in Southern Italy are worth visiting. Starting from pthe big capital Bari, to the hidden villages around Valle D'Itria, our Puglia photos will inspire you to travel to Italy next.
You might know Puglia already for a couple of famous places, touristic spots coming up on your Instagram feed every now and then. But, what we want to focus more and share with you are all the unusual places in Puglia worth visiting.
Be ready to get inspired by our Puglia photography itinerary. Let's discover together all the beautiful places around this region. Make sure you prepare your camera, your phone and your tripod as you will love all these spots in Puglia.
Where to take the best photos of Puglia
One of the most important things to remember is that every corner of the region is worth visiting and to photograph. Be aware that in this itinerary we are highlighting your cities, little towns and villages worth to be visited. It is hard to locate exactly every location, even if we suggest to roam around and find the most inspiring spots for you. Consider the lights conditions, which can change the look of your photos.
One of the biggest tips we can give you is to use your creativity and do something unusual compared to the common photos on social media. The huge variety of landscapes and sets can blow your mind and start to snap photos everywhere. Get lost in the little villages, leave your inspiration flowing out and put your signature to every photo. You will discover how many beautiful pictures you will get at the end of your trip in this part of Italy.
Check below all the cities we suggest you to visit for a proper instagrammable Puglia Tour.
Monopoli
Polignano
Ostuni
Martina Franca
Alberobello
Locorotondo
San Vito dei Normanni
Cisternino
Brindisi
Bari
Puglia Photography Locations
The beaches of Monopoli
The city of Monopoli was a surprise for us! Originally out of our plans, we were attracted by the photos on social media, and the lack of information we saw online. We never thought that we would prefer Monopoli over Polignano a Mare.
Less known, Monopoli has got some of the best views ever and it's one of the ideal locations if you are looking for the best photo spots in Puglia. There is nothing more creative and beautiful than enjoying the panorama of the old town port with the cutest blue boats ever.
It is a fisherman town with a rich past of sailors and goods trades. Walk around the old town, and get lost in the narrow streets behind the city walls, you will get a hidden arch that will get you into the seaport. At the entrance, there is always an old man, a local musician who will sing you a song while discovering around.
Read also out guide of all the things to do in Monopoli!
Some tips for the best photos of Monopoli
TAKE A PICTURE WITH THE BLUE BOATS | One of the most iconic places we found while strolling around Monopoli, it was the port side with all the cute blue boats floating.
TIPS | Visit this side of the city in the afternoon otherwise the sun will ruin your pictures.
WANDER AROUND MONOPOLI OLD TOWN | What we realized during our Puglia road trip was that all those cute narrow streets are instagrammable and super cute for pictures. Monopoli old town is one of those places worth visiting especially if you are looking for a particular and typical Puglian spot.
HAVE A BEER ON THE CLIFF WHILE ENJOYING SUNSET | Did someone say beer and sunset? The best part of our trip was ending the day on a beach of Monopoli while drinking a cold Peroni and admiring the sun going away.
TIPS | For a good drone shot we highly recommend to do it during sunset as the entire city will completely change lights.
---
Where to stay in Monopoli
---
Polignano a Mare
Polignano a Mare is truly one of the most famous destinations for its cliff diving but, thanks to our Puglia photography itinerary we will share with you the best photo spots around the city. The little village is worth being photographed itself.
The cute white houses hanging on a rock are gorgeous and make the atmosphere unique. You can get lost easily, passing by a Terrazza on the blue sea to another part of the cliff.
There are a few spots that are really hidden behind the alleys. One of those is the Terrazza degli innamorati. From there you can have a full view over the rocky beach famous worldwide.
Are you wondering why you should visit Puglia? Here you will find 11 reasons why Puglia is worth visiting!
READ ALSO | Top things to do in Polignano a Mare, Italy!
Other tips on where to take photos in Polignano
TAKE A PICTURE FROM LUNGOMARE DOMENICO MODUGNO | It's one of the most instagrammable places in Polignano a Mare and even one of the best spots where you can enjoy a stunning view. You will see the infinity of the sea and how the waves are crashing over the cliff.
PONTE BORBONICO SU LAMA MONACHILE | For a different point of view you can take pictures from the Bourbon bridge over Lama Monachile where you'll be overlooking the famous beach of Cala Porto.
TIPS | If you have a drone and there are not many people around, this is the perfect spot where you can let it fly.
ENJOY A DINNER INSIDE GROTTA PALAZZESE CLIFF | One of the most suggestive and romantic spots in Polignano a Mare is an atmosphere and the view from the restaurant inside the cliff. If you ever scroll your Instagram and see this restaurant, you will fall in love at the first sight.
It's not only a great place where to end the day but, the view that you're getting, it is one of the most beautiful ones.
Are you planning a trip to Puglia? Check our itinerary on how to spend a week in Puglia!
---
Where to stay in Polignano
Are you enjoying our Puglia photography itinerary? Are you looking for more inspiration? Check our itineraries about Venice, Milan and Florence.
---
The Door of Salento in Ostuni
Even if it was September, the weather in Puglia was still warm enough. During peak time it is very hot and not suggested to walk around. After leaving San Vito dei Normanni we headed to Ostuni, the white famous town in Valle d'Itria. This is for many the door to the Salento Coast.
It was our first visit to the white village during our road trip and we didn't know what to expect. Even if we were with our backpacks, we had the chance to enjoy the village and check some of the best Ostuni Instagram spots.
There one in particular, which is in the below, that will blow your mind. From there you can see the sea nearby.
Our Favourite photo spots in Ostuni, Puglia
OSTUNI SULLA PIETRA | If you scroll down your Instagram and look for pictures in Ostuni, you will see the famous spot close to the Bottega Ostuni sulla Pietra. This really cute spot has become really popular thanks to Instagram and if you are visiting Ostuni, you have to take a picture there.
THE HOUSE WITH THE BLUE DOOR | During our Ostuni itinerary we didn't plan anything, we were just walking around looking for the best spots and the right viewpoint of the city.
Nowadays this house has become really popular thanks to its blue door which will look like you are opening the door to paradise. Why? Because the view that you will have close to this door is the one in the city!
PANORAMIC VIEWPOINT | Just close to the house with the blue door, you will have the best viewpoint of the city. It's one of the most incredible views in Ostuni and a photo is a must.
IL POST AFFIANCO AND IL POZZO DEI DESIDERI | Are you a curious person? If you answered yes it means that you will do everything to find the best photo spots in Ostuni. Get lost and wander around the "Città Bianca" of Ostuni.
If you are looking for less known Instagram spots, put on your google map " Il Post Affianco" or " Il Pozzo dei Desideri" and you will find this cute corner of paradise. We felt to be in Positano again as the cute blue windows and the style reminded us of the paradise of the Amalfi Coast.
To know more about all the things to do in Ostuni, read our ultimate Ostuni guide!
---
---
---
The unknown beautiful Martina Franca
When we planned our road trip around Puglia we didn't consider Martina Franca. We only chose this location for two-night accommodation as it was perfect to reach Locorotondo and Alberobello. We didn't expect it to be such a cute town worth visiting.
It seems to be out of the touristic guides, and it might be because compared to nearby Ostuni, Locorotondo and Alberobello it is obviously less crowded. If you are looking for a truly local experience, this might be the right place to check-in.
READ ALSO | Best places to visit in Puglia, Italy
Some of the best photography spots in Martina Franca
SAN MARTINO BASILICA | On an early morning we've been inspired by this beautiful Basilica. No one was around and it was the right spot for our Puglia photography itinerary.
WANDER AROUND THE NARROW STREETS | One of the most particular things that we loved about Puglia was the cute phrases written on the stairs around the city centre. In Martina Franca, we found this cute spot just next to our Trullo House. It's super cute, isn't it?
READ ALSO | Puglia itinerary 7 days
The cone-shape houses of Alberobello
Considered one of the most famous towns in Puglia and inscribed on the UNESCO World Heritage list, Alberobello is a must-see city in Apulia. Famous for the cone-shaped houses, it's one of the most touristy places on our guides, but not because of that it's not worth a visit.
During your visit to the famous Trulli of Alberobello, you will quickly understand why it is considered a good place where to snap some of the best photo spots in Puglia. You can't miss Alberobello from your photography itinerary in Puglia, and it can be combined with a visit to the nearby Matera, the city of stones.
What is Trullo? It's a traditional Apulian dry stone hut with a conical roof. The specific construction is specific in Valle D'Itria, in fact, you will see many of these around Puglia.
READ ALSO | Top things to do in Alberobello, Puglia
A few photos of Alberobello
THE MAIN STAIR WITH PHRASES | As soon we arrived in Alberobello, we were getting a picture on the viewpoint before going and exploring the city. While shooting we realized that on the stair there were written phrases dedicated to Alberobello.
ENJOY THE PANORAMA FOR THE ROOFTOP BAR | While trolling around Alberobello's cute streets you will see one of the main bars where all the people stop and go inside. Why? This popular bar has got a wonderful view of the typical Trulli.
The rooftop bar is for customers only and if you buy something you will be able to go up. You can buy anything, even a bottle of water and be able to enjoy the pretty view from above.
THE COLORFUL STREET WITH FLOWERS | If you see many people looking in a narrow street it means you are in the right place. The cute spot is ideal if you are looking for all the instagrammable places in Alberobello. The flowers and the plants are contrasting the white walls of the Trulli.
TIPS | We suggest you wear something colourful to be able to contrast the white Trulli. Bear in mind that in Italy in summer is very hot, and Alberobello can be extremely busy as well. This will push your tolerance of walking through the alleys to the limit. While packing for your trip, check the weather first, to fill your bag with the right clothes to wear in summer in Italy.
READ ALSO | Why is Puglia worth visiting, reasons why you should add Puglia to your next trip to Italy!
Where to stay in Alberobello
---
Visit Locorotondo at Sunset
Did you know that this cute village is located only 10 minutes away from Alberobello? We didn't plan to go but when we saw the white panorama from the train, we decided to get off.
Known for its wines and circular city centre, Locorotondo was a lovely surprise. Called Locorotondo for a reason, its circular structure was made up with the name "Round Place". This is another white village in the beautiful Valle D'Itria, the shape of this place erected on a hill it's visible from Martina Franca and Alberobello too.
Visit Locorotondo at Sunset, and enjoy the lights playing on the white facades. We pushed ourselves over, trying to find the best spot at sunset where to fly the drone. Below the village, walking through dirt roads and countryside, you will see the perfect perspective of Locorotondo. If you have a drone the game is uplevel.
Read our latest itinerary on how to spend a week in Puglia!
Some spots of Locorotondo worth a photo
WANDER AROUND THE NARROW STREETS | Walking around Locorotondo was perfect for our Puglia photography itinerary. We didn't expect to be almost alone strolling around. There are so many Instagram spots in Locorotondo which you just need to find. There is no exact location, what you need to do is to get inspired and let your creativity work.
ENJOY THE CITY FROM THE BOTTOM | Do you remember when we said that we jumped off the train as soon as we saw this cute village? After walking around we wanted to find the right place to fly our drone.
It might sound crazy what we did but it was absolutely worth it. We walked along the highway on a small pathway and we went further away to be able to have a completely 360 view of the village. The result is impressive and you will see why.
PALAZZO MORELLI | The architecture of the outside building of Palazzo Morelli will make your Puglia photography worth the visit.
READ ALSO | Most romantic cities in Italy
Cisternino | Cloistered in the awesome Valle d'Itria
We weren't supposed to stop in Cisternino, it was just a place where we exchanged the bus with the train direct to Martina Franca. While looking for the right direction in the middle of nowhere of Valle d'Itria, surrounded by Trulli and white houses, we were escorted by a lovely gentleman through the hidden gem of Puglia.
The local old man proudly showed us around, following the right directions through the train station.
It is now one of the best stories in our memories and was truly a great moment in our road trip of Puglia. Being with a local, enjoying an unknown village through its own eyes was something incredible and memorable.
He was super happy to tell us the story about this cute village, the local delicatessen, main knots and awesome cute spots. We didn't stop enough to enjoy most of this city. The unexpected temporary mishap became a destiny encounter.
The time was worth it, and we tried out the reason why Cisternino is so famous in Puglia and Italy, for the growing olives and grapes. Cisternino is listed as one of the most beautiful small towns in Italy.
READ ALSO | Where to stay in Puglia, Italy
Unmissable Photo Spots in Cisternino
CITY CENTRE | Small but characteristic, Cisternino city centre can be seen in an hour. You can visit the old town at any time of the day as it will always be beautiful. Through the day you will find locals meeting in the main square chatting over a coffee or over a Spritz.
CISTERNINO VIEWPOINT | Walking through the city centre and passing by the beautiful church, you will find an amazing viewpoint. From there you can see everything. From one side you have Alberobello and Locorotondo and from the other side, you have Martina Franca.
The best part is that if the weather is clear you will be able to see the sea as well. Amazing isn't it?
Looking for more guides about Puglia?
San Vito dei Normanni | Unknown charming village
What we loved the most about our Puglia road trip was the possibility to go from one village to another, exploring the beautiful, unknown and cosy neighbourhood. San Vito dei Normanni was a pleasant surprise, a small but charming town that inspired us to take a lot of pictures.
What surprised us a lot was the charm of the proper Salentino Architecture of this town.
You can easily walk around the city centre and get inspired by the cute doors and small alleys with flowers and plants. Don't be shy and have fun. Locals love it when tourists are visiting their region, and this town will welcome you.
Brindisi | Heading to the southern coasts
Known for its Salento airport, the nearest to the coast side of Gallipoli, Santa Maria di Leuca and Otranto, Brindisi was the first stop of our Apulia road trip. As a port city, you might think that it doesn't have a photography trend. It is true that it is not as charming as some of the other must-see places in Puglia, but we'll show you that there are few iconic spots here.
Worth to say that Brindisi is a really quiet town, which doesn't feature incredible activities, but works well for your first few days of arrival in Puglia. As said before it is the gateway to the beaches to the southern side of the peninsula.
The Salento beaches are well-known for turquoise and blue water, gold-sand beaches and incredible landscapes. Brindisi has it as well, located away from the city centre, reachable by public transport in half-an-hour.
A few photo spots in Brindisi
MONUMENTO AL MARINATIO D'ITALIA | This monument is really important as it was built to remember the sailor's death during the WWI. From the seaside, you will be able to see the monument from far away but we suggest you visit the inside as well and enjoy the view from the top. (The tickets are only €3 for adults)
BRINDISI CATHEDRAL | The moment we reached the Cathedral we said:" Wow" There are no words to describe this stunning church. Known as St. John's Baptist Church, Brindisi Cathedral is a must-see in Puglia! The outside area will inspire you to take so many pictures but don't stop there, go inside and admire the beautiful architecture of the church.
NIGHT PHOTOGRAPHY ALONG THE PROMENADE | Wherever we are, we love going out after sunset and wait for the dark to come. Toti loves night photography so much that we couldn't leave Brindisi without doing a session. The best place for us was along the promenade with all the lights around and with the beautiful Monument to the sailors.
During the day you might not find many people around but trust us when we say that in the evening and late at night, you'll find many people around. So, make sure you plan ahead where you want to go for your Puglia photography night session in Brindisi
---
Where to stay in Brindisi
---
Bari
The big capital of Puglia was the last stop of our trip. As a big city, you might find Bari a bit overwhelming but don't worry because it's normal. For us, Bari is a city of people, food and stories over attractions. In fact, many Puglia photography spots are in those elements.
Yes, there are things to do in Bari like the Castle, the walls, the seaside and many more. If you are in Puglia for an instagrammable itinerary in Bari, you are served below. Those tips will focus on the surroundings and not only the touristic attractions.
This will give more space to locals, public spaces and beautiful landmarks of a city quite often left behind the touristic itineraries.
Read more about Puglia
Best photography places in Bari, Puglia
NIGHT PHOTOGRAPHY ALONG THE SEASIDE | Like Brindisi, Bari has got a really lovely promenade along the sea and this was perfect for us. We've spent the last day in Bari strolling around in the evening and looking for the right spot. You just need to be inspired as along the seaside you will find so many cute places where to place your tripod and set your camera on a long exposure.
PETRUZZELLI THEATRE | The first thing we noticed while walking around the city centre, it was this stunning and very instagrammable theatre. It was almost impossible to shoot during the day due to the many people but if you are planning to take pictures here, you might want to go around 8 AM.
NARROW STREETS OF BARI OLD TOWN | Our entire trip in Puglia was marked by those narrow streets. Did you know that Bari was named one of the best destinations in Europe in 2019 by Lonely Planet? Well, it's for a reason. The old city centre inspired us so much that we had to add it to our Puglia photography locations. The vibes, the atmosphere, the people and the colourful street photography graffiti around, will make your trip to Bari memorable.
READ ALSO | Top things to do in Bari, Italy
---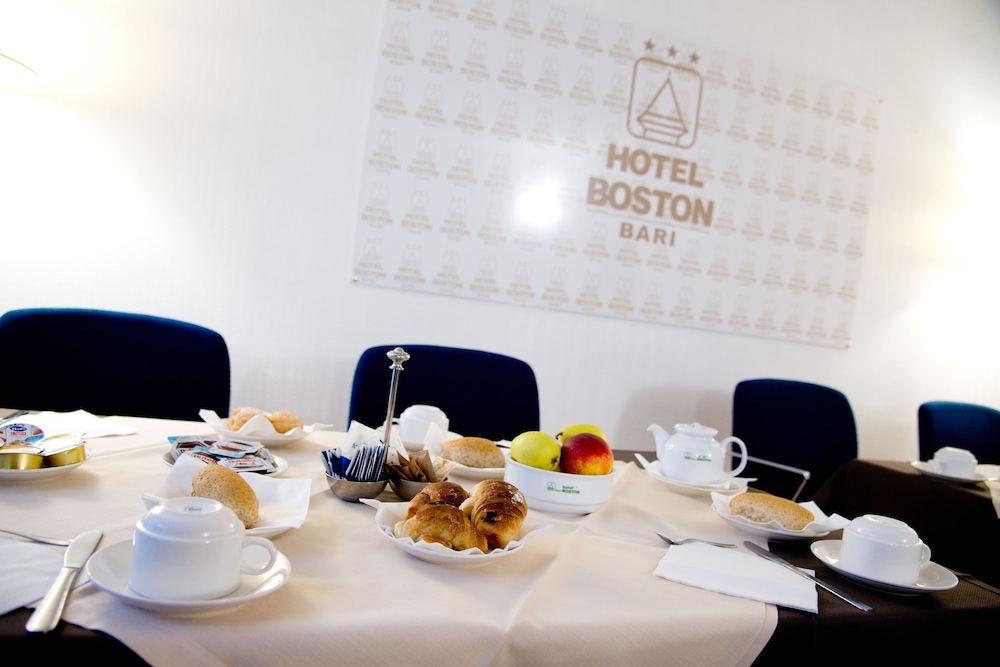 3-star hotel in the city centre of Bari, near the famous Bari Vecchia.
PRICE |£69 |$89 |€76
LOCATION |Via Niccolò Piccini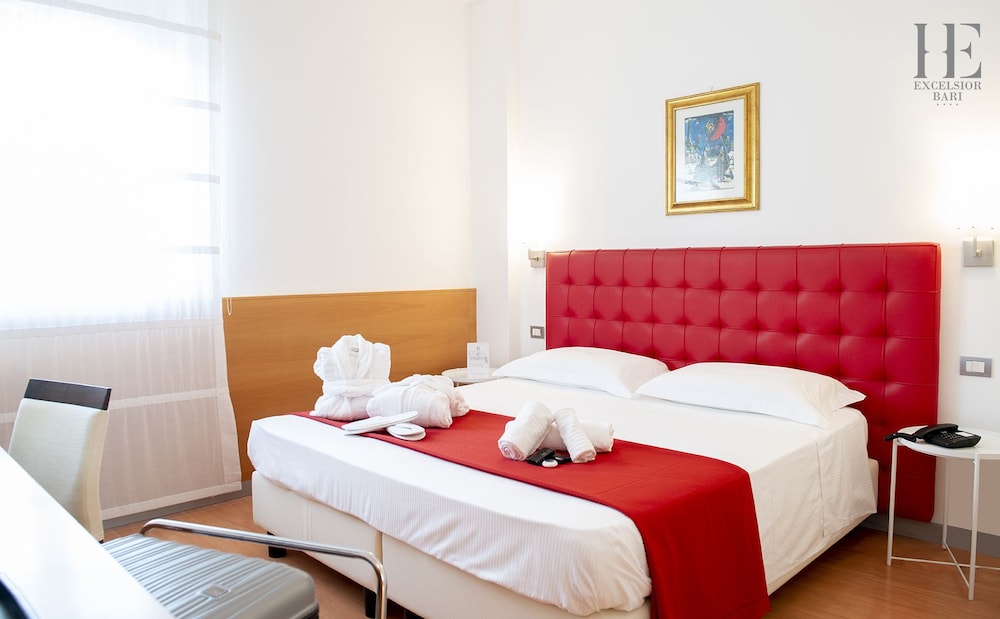 4-star hotel near the station, within 5 minutes walking from the city centre
PRICE |£87|$112|€95
LOCATION | Via Giulio Petroni
---
The best Puglia photography locations
We didn't plan any Instagrammable Puglia itinerary as we wanted to get inspired once we were there. It was the best decision ever because we could create our own Puglia photography guide to inspire you to visit this beautiful region.
This southern part of Italy is all beautiful and somehow less promoted by the main tourist streams.
We hope that this guide has given you some suggestions on places that can't be missed. Considering unknown locations to include in your itinerary like Cisternino, San Vito dei Normanni, Locorotondo, that can make your trip even more memorable.
We have debated a lot regarding writing a post on those hidden spots in Puglia. Our mission is to preserve true spots and leave those at their status without invalidating the genuine essence of traditions.
So, please don't act like a tourist, but identify yourself with locals, talk with them, be open and enjoy.